OTA GAKď (太 田雅光)
aka Ota Masamitsu

1920

OCTOBER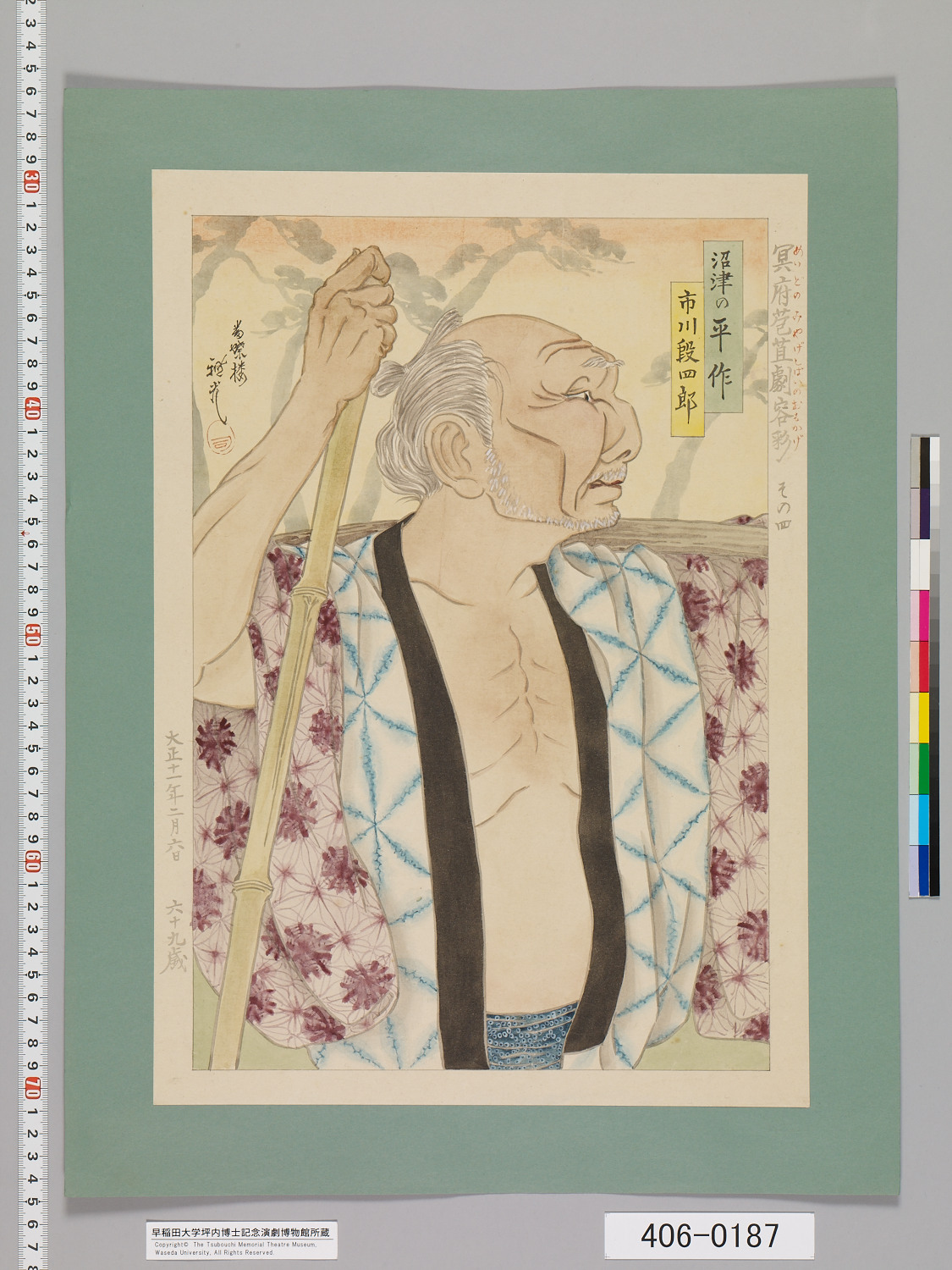 Ichikawa Danshir˘ II (市川段四郎) as
Heisaku (平作)

Play: Numazu (沼津), Act VI of Igagoe D˘chű Sugoroku
(伊賀越道中双六)
Performance Place: Kabuki-za, Tokyo
Performance Date: 10/01/20
Print Date: 1950 or later
Series: Meifu Miyage Geki no Omokage
(冥府苞苴劇容彩) (#4)
Medium: ?
Image courtesy of the Tsubouchi Memorial Theatre Museum

Note: It is unclear if this is a woodblock print, a watercolor
drawing, or a hand-colored keyblock print for an
unpublished design. Danshir˘ II died on February 6, 1922
at age 69.








Song: Nikui Sonata (憎いそなた)
Print Date: 10/20/20 (second printing)
Medium: Woodblock print sheet music cover
Personal Collection

Note: The first printing of this sheet music was on
August 31, 1920. Ota Gak˘ composed the music for
this song. The artist for the Yumeji-esque cover is not
identified. It is probably not by Ota Gak˘ but is
included here in an abundance of caution.