OTA GAK' (太 田雅光)
aka Ota Masamitsu

1932

SEPTEMBER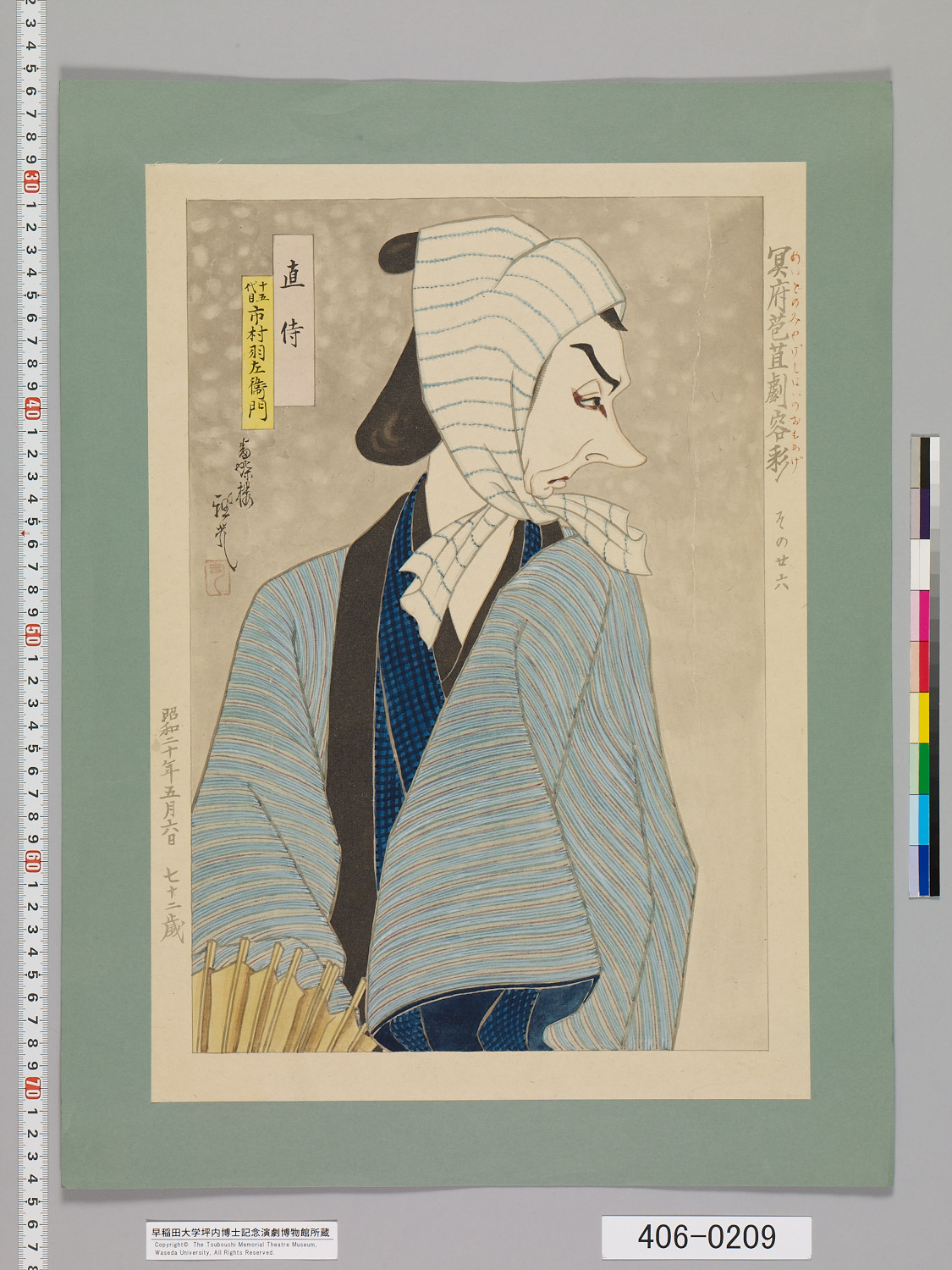 Ichimura Uzaemon XV (市村羽左衛門) as
Kataoka NaojirŰ (片岡直次郎)

Play: Naozamurai (直侍) [Yuki no YŻbe Iriya no
Azemichi (雪暮夜入谷畦道)]
Performance Place: Kabuki-za, Tokyo
Performance Date: 09/01/32
Print Date: 1950 or later
Series: Meifu Miyage Geki no Omokage
(冥府苞苴劇容彩) (#26)
Medium: ?
Image courtesy of the Tsubouchi Memorial Theatre Museum

Note: It is unclear if this is a woodblock print, a watercolor
drawing, or a hand-colored keyblock print for an
unpublished design. Uzaemon XV died on May 6, 1945
at age 72. He first played the role of Kataoka NaojirŰ in
Tokyo at the Kabuki-za in April 1910, and his .final
Tokyo appearance in this role was at the Kabuki-za in
June 1943. This print, however, closely resembles a
photograph from the September 1932 production at the
Kabuki-za.