OTA GAKď (太 田雅光)
aka Ota Masamitsu
1936

JANUARY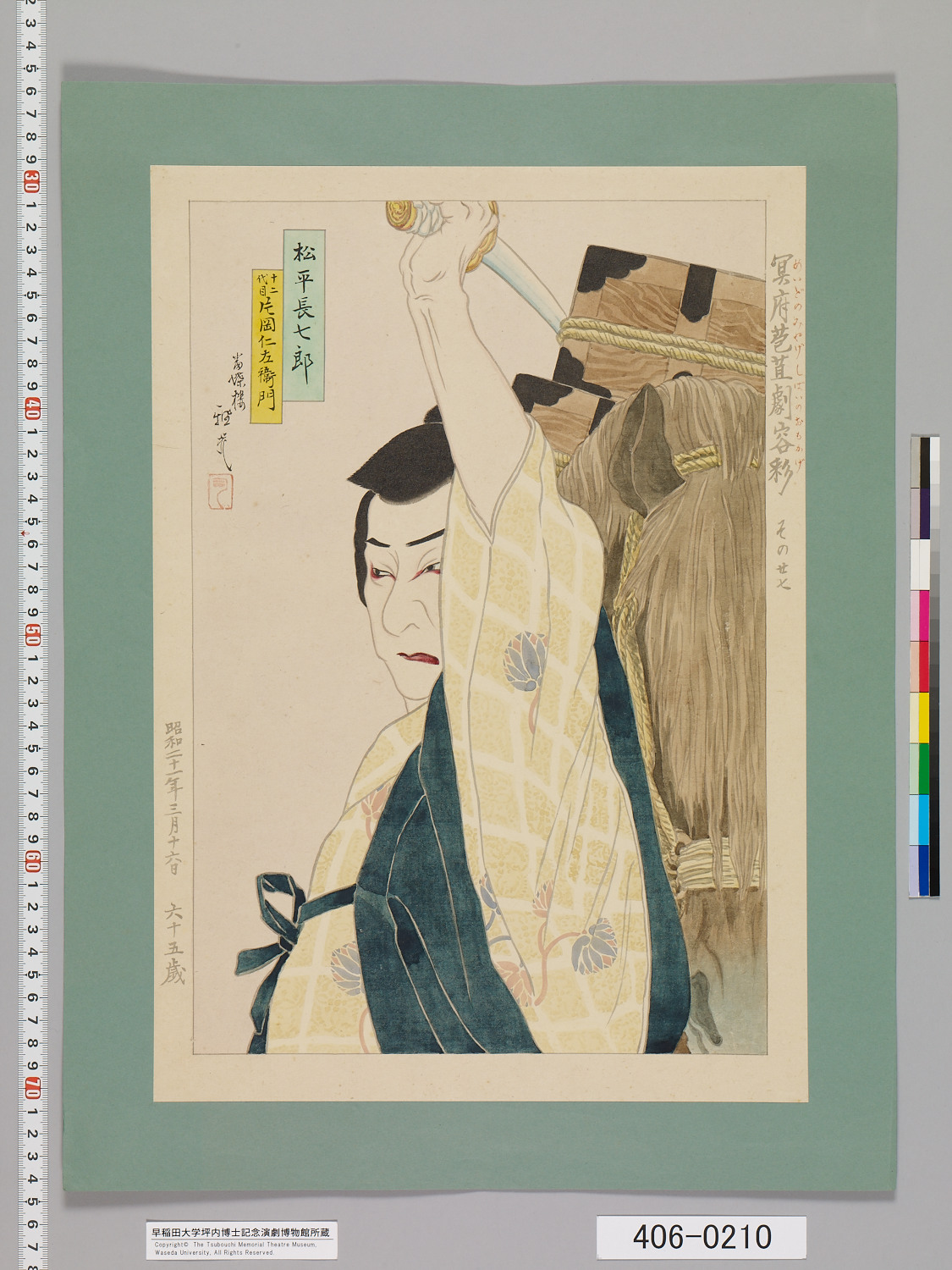 Kataoka Nizaemon XII (片岡仁左衛門) as
Matsudaira Ch˘shichir˘ (松平長七郎)

Play: Sanzen Ry˘ Kogane no Kurairi
(三千両初春蔵入; 三千両初春藏入)
Performance Place: Kabuki-za, Tokyo
Performance Date: 01/01/36
Print Date: 1950 or later
Series: Meifu Miyage Geki no Omokage
(冥府苞苴劇容彩) (#27)
Medium: ?
Image courtesy of the Tsubouchi Memorial Theatre Museum

Note: It is unclear if this is a woodblock print, a watercolor
drawing, or a hand-colored keyblock print for an
unpublished design. Nizaemon XII died on March 16,
1946 at age 65.