NATORI SHUNSEN (名取春仙)

1940

MARCH



Band˘ Mitsugor˘ VII (坂東三津五郎) as
Sagisaka Bannai (鷺坂伴内)

Play: Kanadehon Chűshingura
(假名手本忠臣蔵; 仮名手本忠臣蔵)
Performance Place: Kabuki-za, Tokyo
Performance Date: 03/01/40
Print Date: 12/1955
Medium: Hand-colored keyblock print (版画源画)
Personal Collection

Note: Mitsugor˘ VII also performed the role in Tokyo
at the Kabuki-za in November 1930, July 1933, April
1935, January 1938, and October 1938. It is possible
that Shunsen based this print on one of those prior
performances. A similar but more detailed version
of this design is shown in the 2002 and 1991
Shunsen catalogs bearing a March 1957 date (and
appears to be a painting, not hanga-genga).






DECEMBER?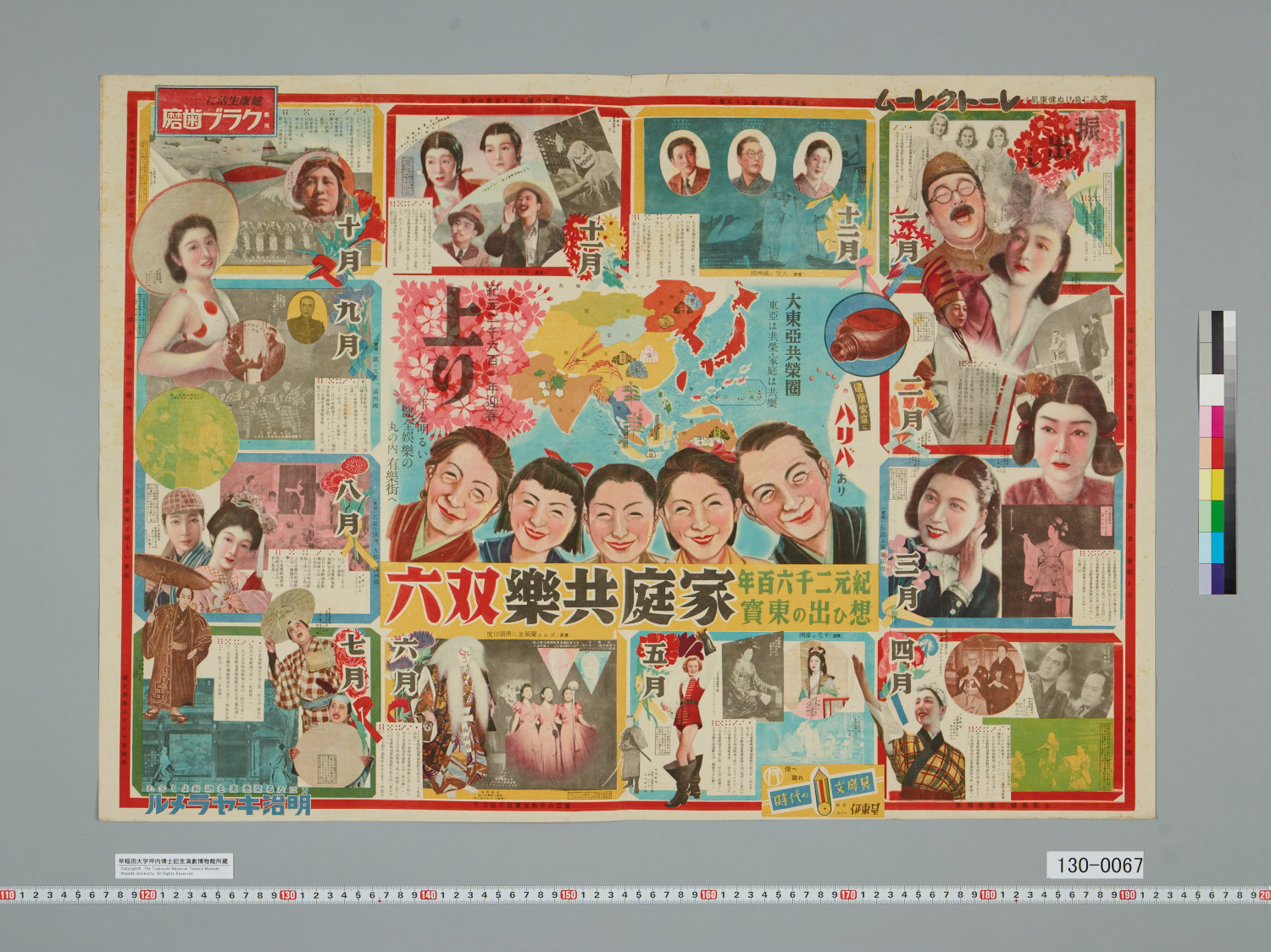 Katei Tomogaku Sugoroku (家庭共楽双六) for the year 1941 (紀元2601)

Print Date: [1940]
Medium: Sugoroku Lithograph
Image courtesy of the Tsubouchi Memorial Theatre Museum